OVERMANTEL MIRRORS
Our overmantel mirrors, designed to rest on the mantelpiece, are our most popular styles. Simple and highly elegant; they are equally at home in traditional or modern interiors.
standard mirrors: 6-8 week lead time
bespoke mirrors: 18-22 week lead time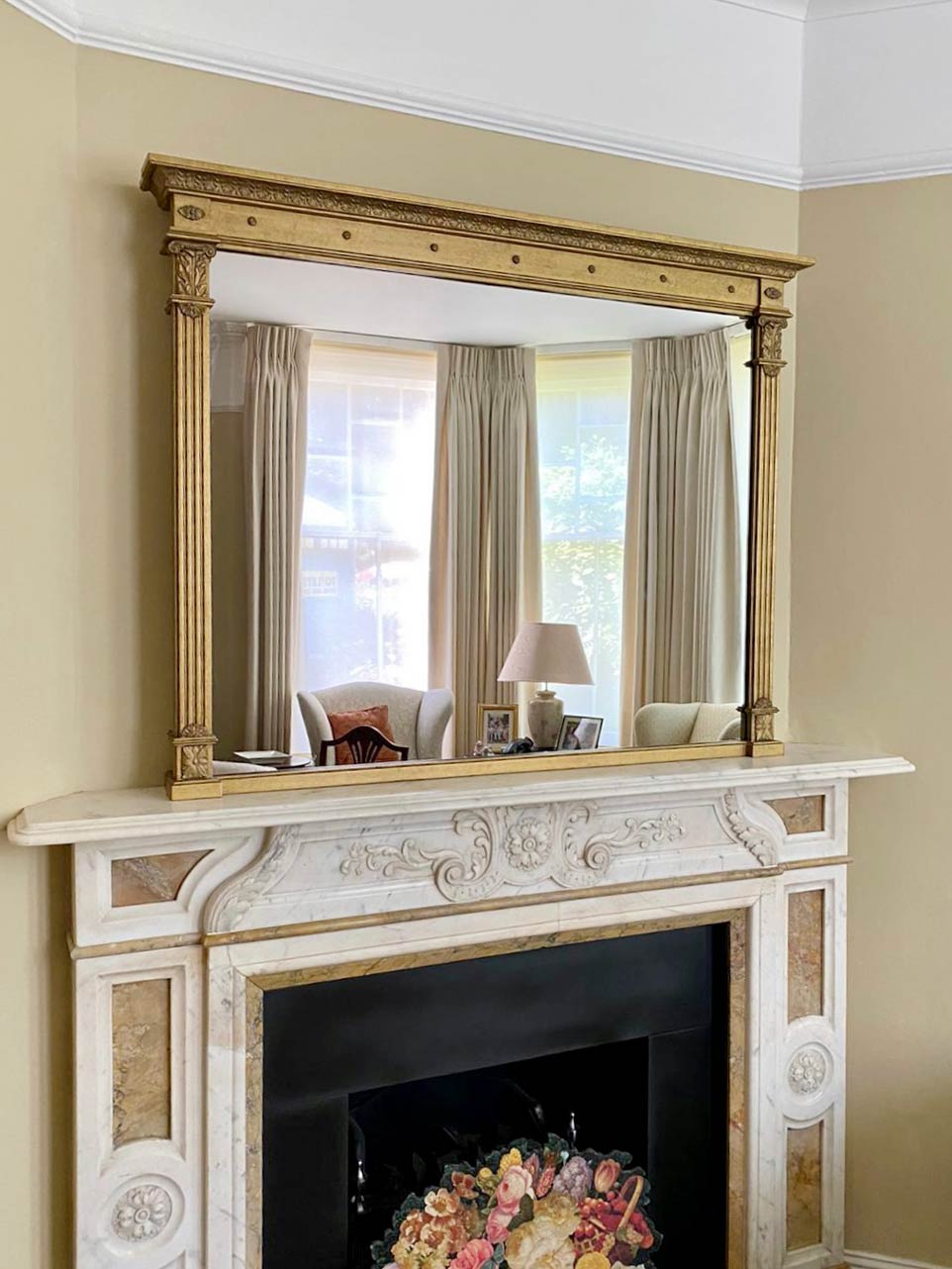 Make a bold statement in your space with one of our elegant overmantel mirrors. Overmantle mirrors feature a slim base rail and strong, supportive columns. They are designed to rest on the mantelpiece, thus the name: 'over – mantel'! Traditionally, the uprights of the mirror frame should line up with the columns of the mantel beneath, so that they appear to emerge from them.
Adding this attractive focal point to your living room will not only create an illusion of space but will complement a feature fireplace as well as the rest of the room's décor. Mirrors that go over the mantelpiece help to being the focus to the hearth of the home.
Here at Overmantels, we have a wide selection of mirrors available that come in different shapes and sizes. Our collection offers solutions for all tastes and styles, from heavily ornate antique reproduction designs, to clean, elegant, simple archtops. If you're wanting to make a bold design statement in your home, an overmantle mirror is a perfect way to achieve this.