Mini Mirrors for
smaller spaces
The majority of our mirrors are sized to fit a traditional size mantelpiece. Our 'rule of thumb' states that your mirror should never be wider than the columns of the mantel below – but what if your fireplace is quite petite? Well, look no further – Overmantels have re-proportioned a selection of mirrors from our range to suit a smaller scale. We've collated all our smaller pieces here, so you can find the ideal mirror for your little nook.
Often, Victoria houses come with original cast iron fireplaces. These are usually very narrow and have an extremely shallow shelf. To suit this style of mantel, we would recommend our Three Quarter Classic Archtop. Simple yet highly elegant, this frame can sit sympathetically in a modern or traditionally styled interior. As is picture above, you can match the finish of your mirror to that of your mantel for a seamless look.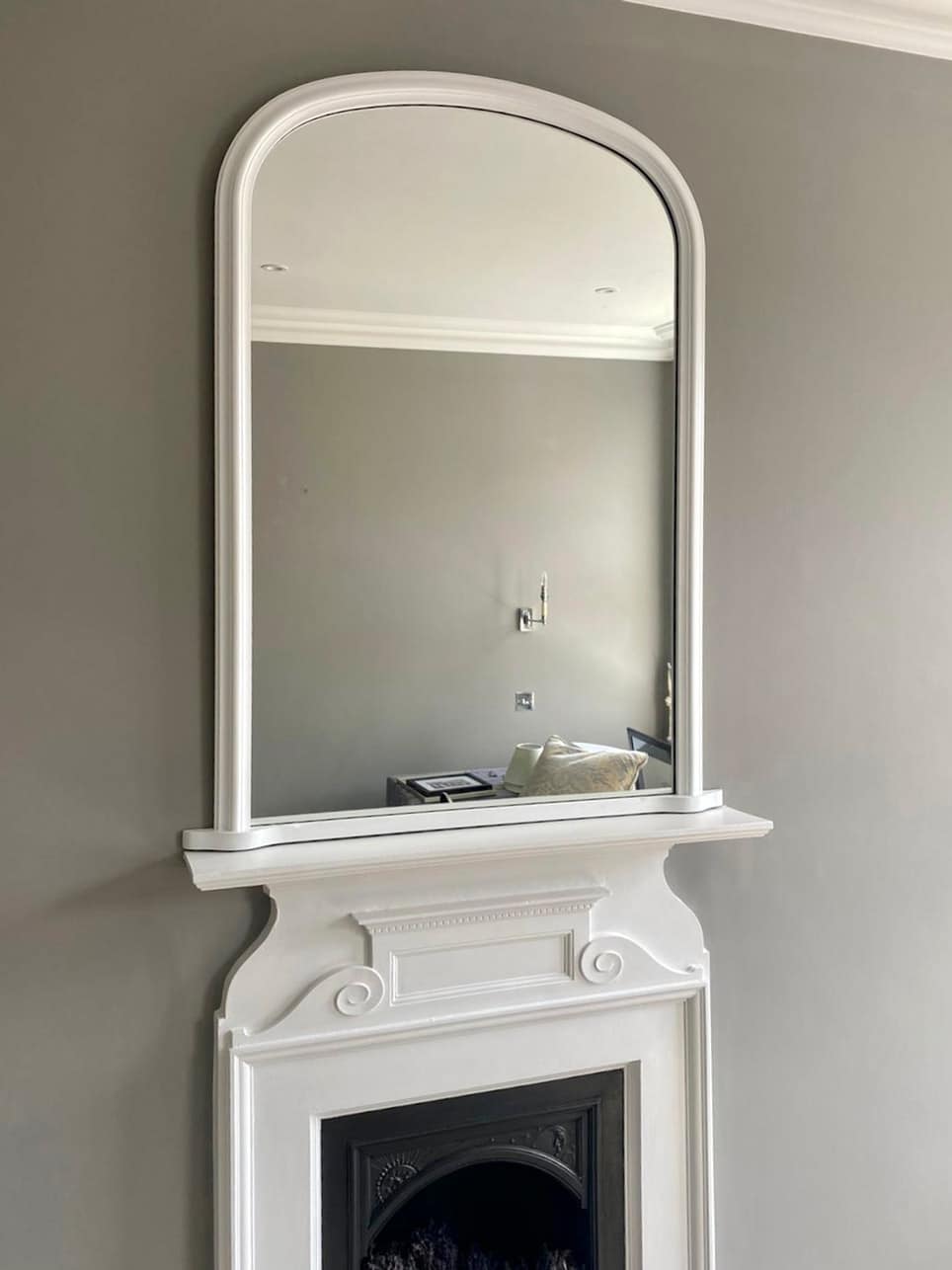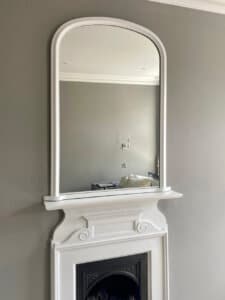 .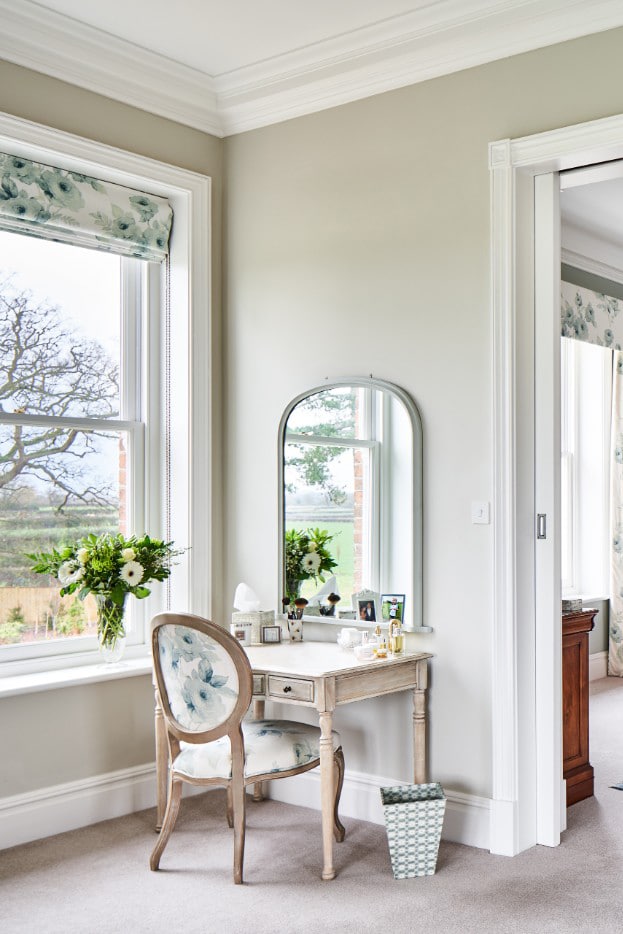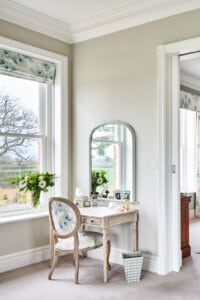 Similarly, this miniature mirror is wonderfully suited to a dressing table. Positioned close to a window for the best opportunity to capture the natural light, this little mirror with help to brighten up your pampering corner.
Our Three Quarter Archtop is available in all our variations – the Ornamental version features a crest and finials, and the Decorative one also features a rope moulding all along the length of the frame.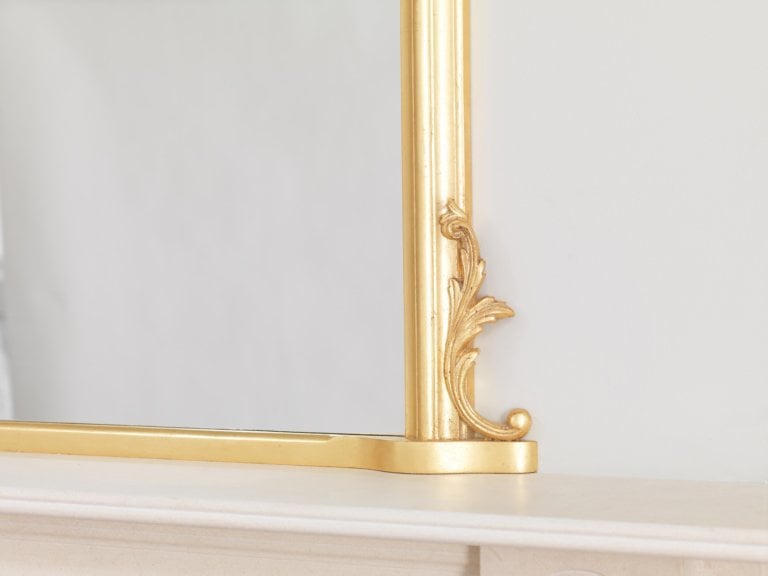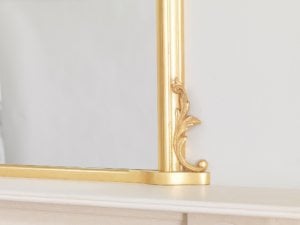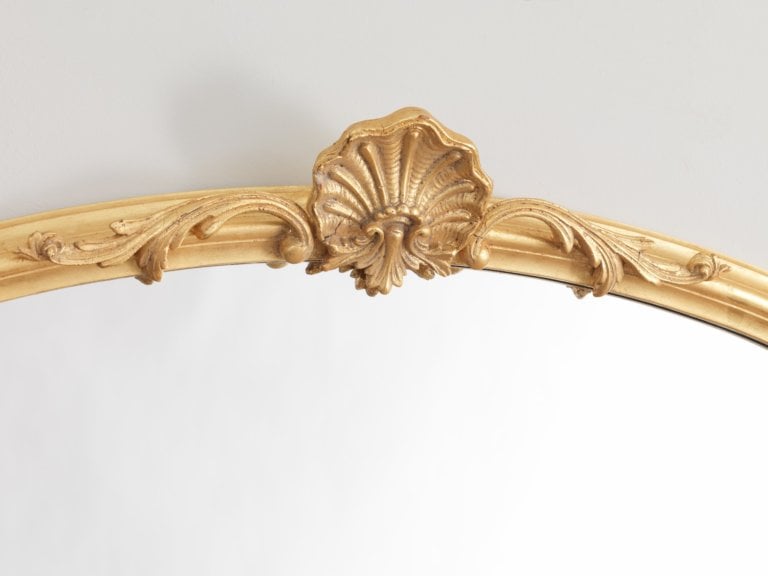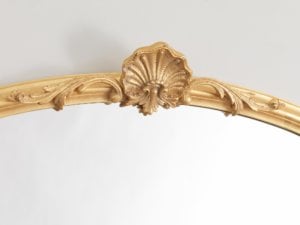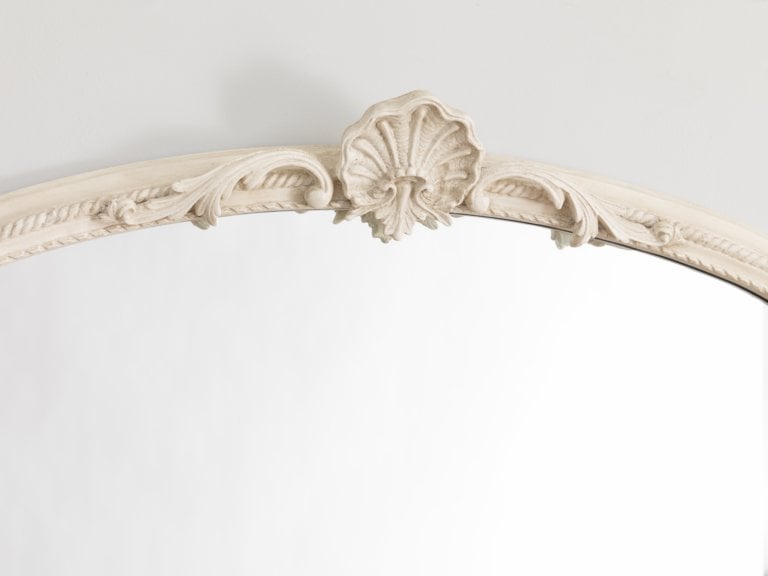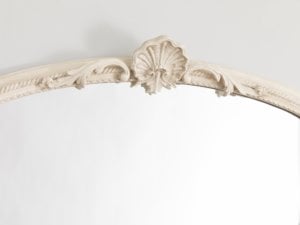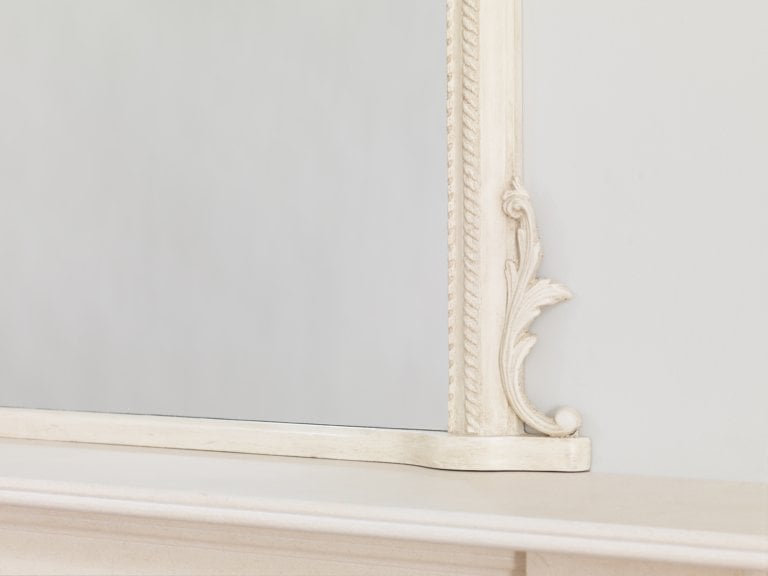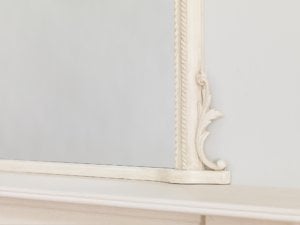 Our Decorative Three Quarter French Mirror is the ideal choice for a TV Mirror in the bedroom. With it's floral flourishes, it has a playful and decorative aesthetic. At just 110cm wide, this frame will fit up to a 43″ TV.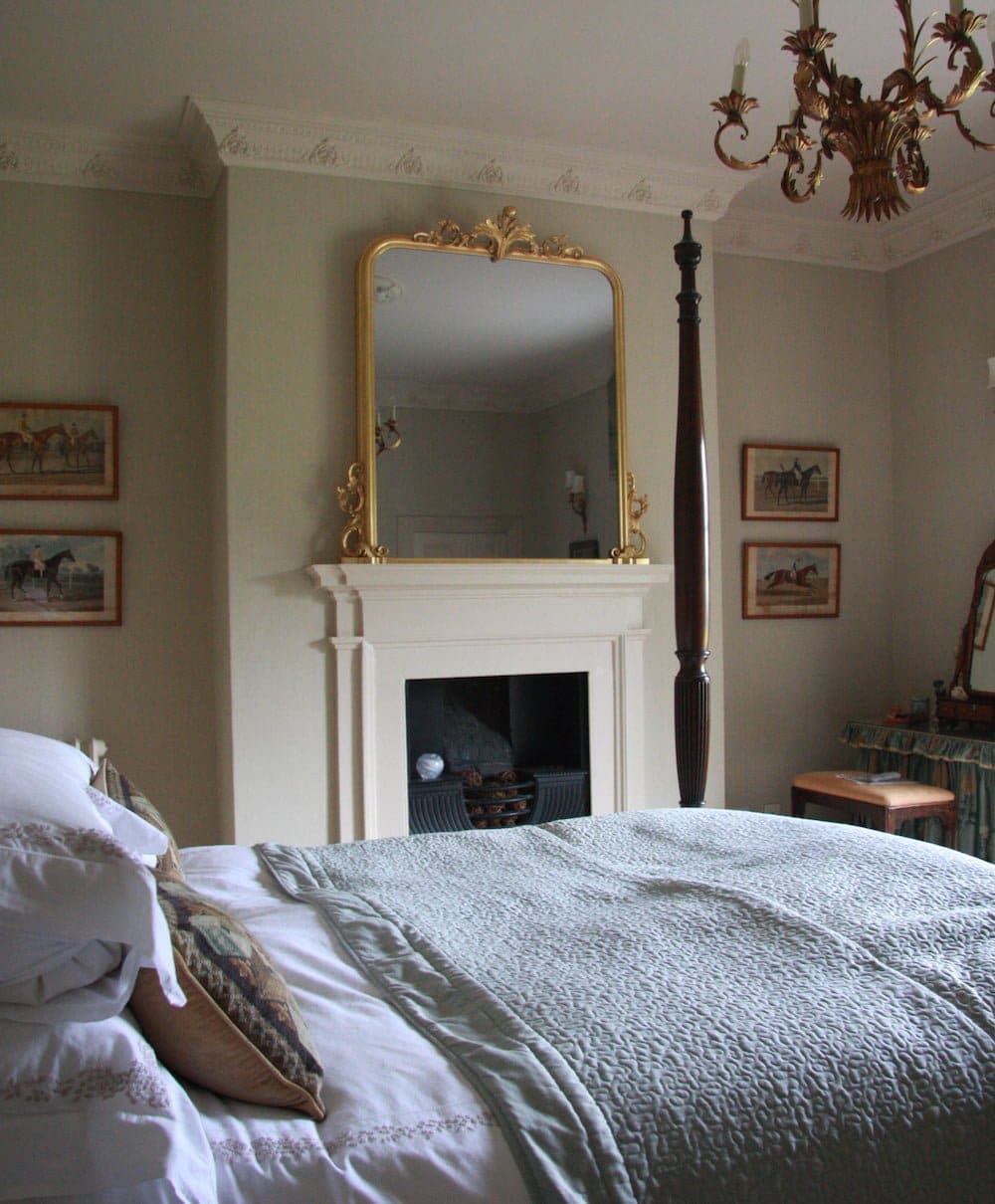 .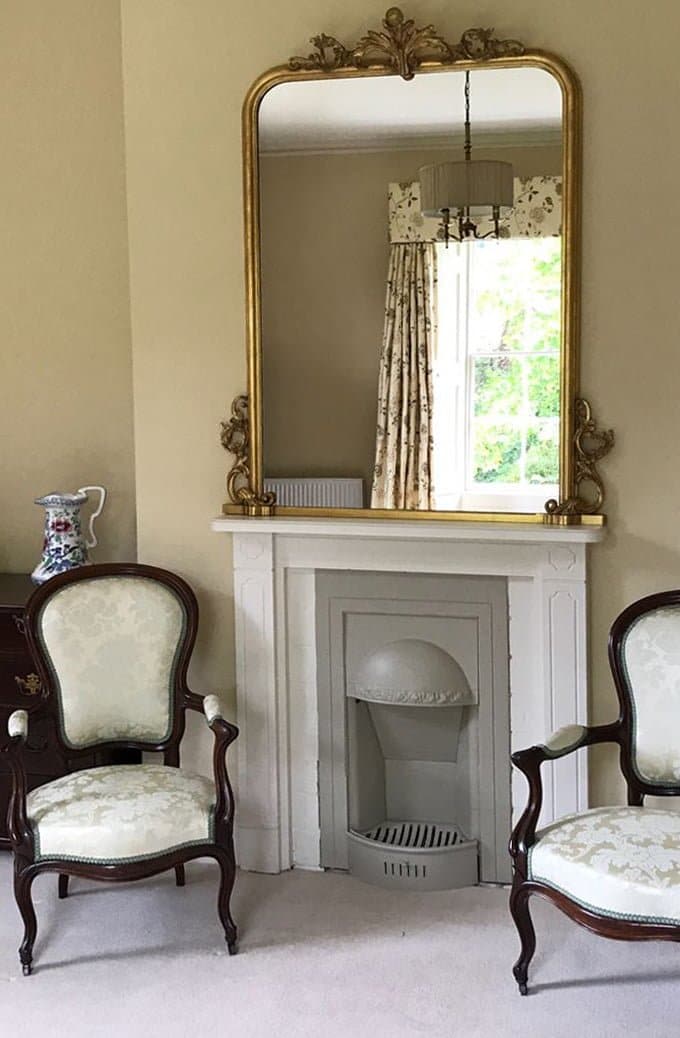 Our French frame is of course available without the ornamental touches – classic and restrained, this elegant style shines even in it's simplest form. The rounded corners help to soften the hard lines often created by the mantelpiece and picture rail, and reflect the soft curves in the fireplace inset.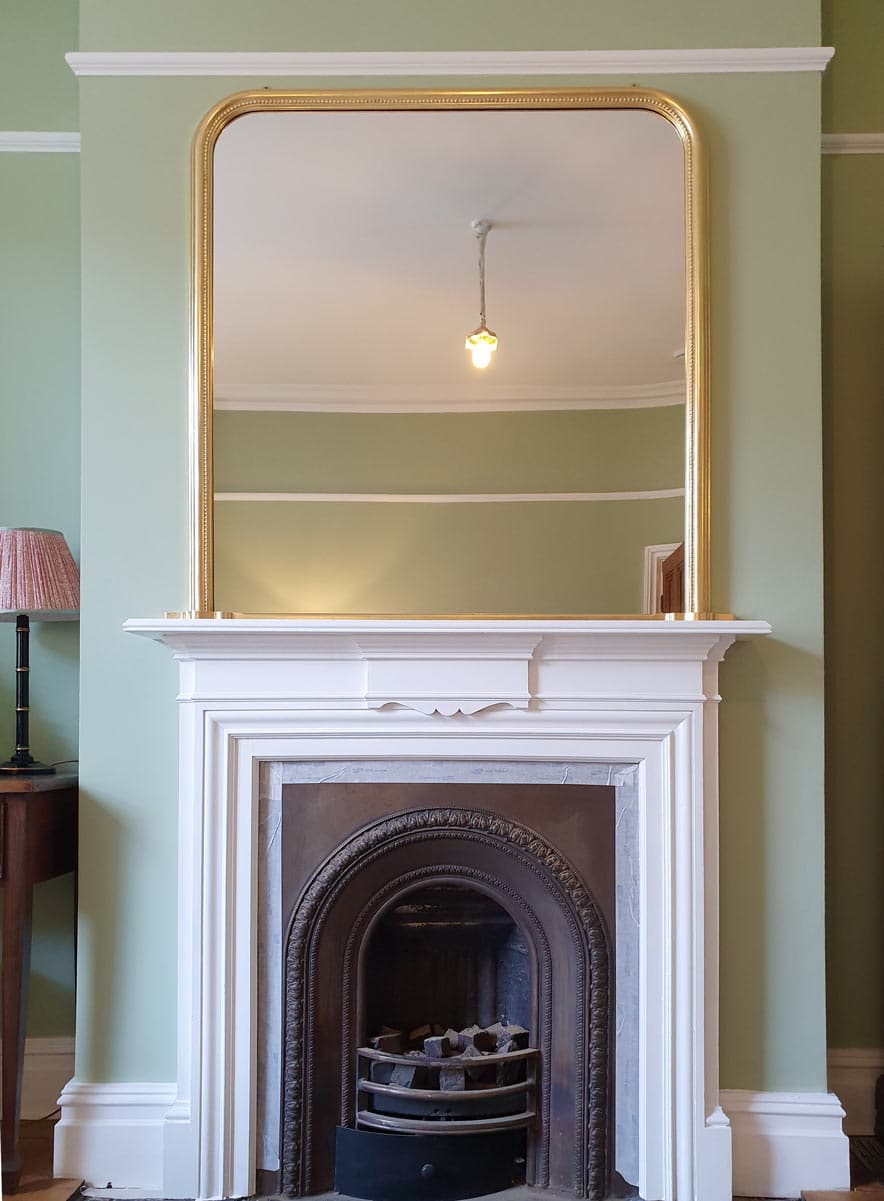 Rectangular mirrors
Rectangular mirrors are very easy to amend in size, as there are less finicky architectural details to consider. This makes them excellent candidates for use in smaller spaces, as we can make small woodworking adjustments to our Standard Size frames, nipping them in to your required dimensions. Have a look below for a few examples of rectangular mirrors that can be made mini for you.
Our Regency Bullseye is our most popular rectangular mirror. This timeless design sits comfortably in amongst the Classic British styling we know and love, and is especially suited for use as a TV Mirror. The version below is a TV Mirror, made to fit a 43″ TV and wrapped to the shape of the screen to keep the size minimal, and suit the picture frames on either side.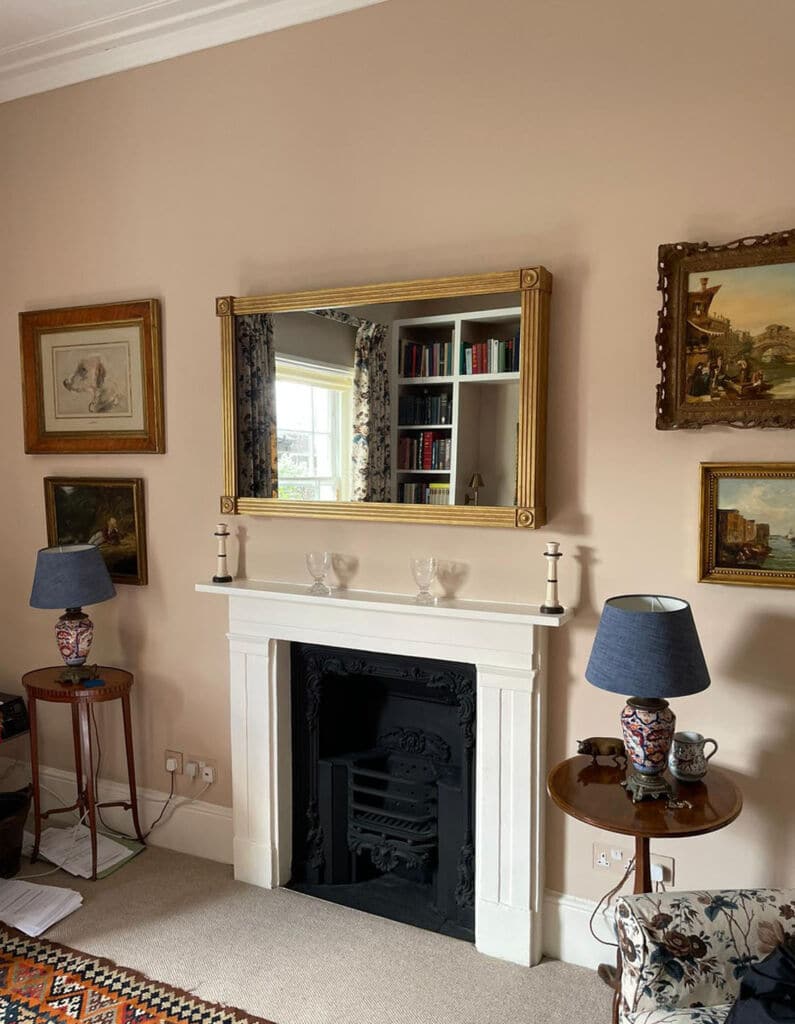 Picture Frame mirrors are the most versatile of all of our rectangular frames. Made up by the meter, these styles can truly be adapted to any size. Whether it's squeezing a TV Mirror into the kitchen so you can watch your shows while you do the washing up, or whether you wish to conceal the CCTV monitor in a subtle way which suits your decor, if you're looking for a small size TV Mirror, Picture Frame mirrors may be just your ticket.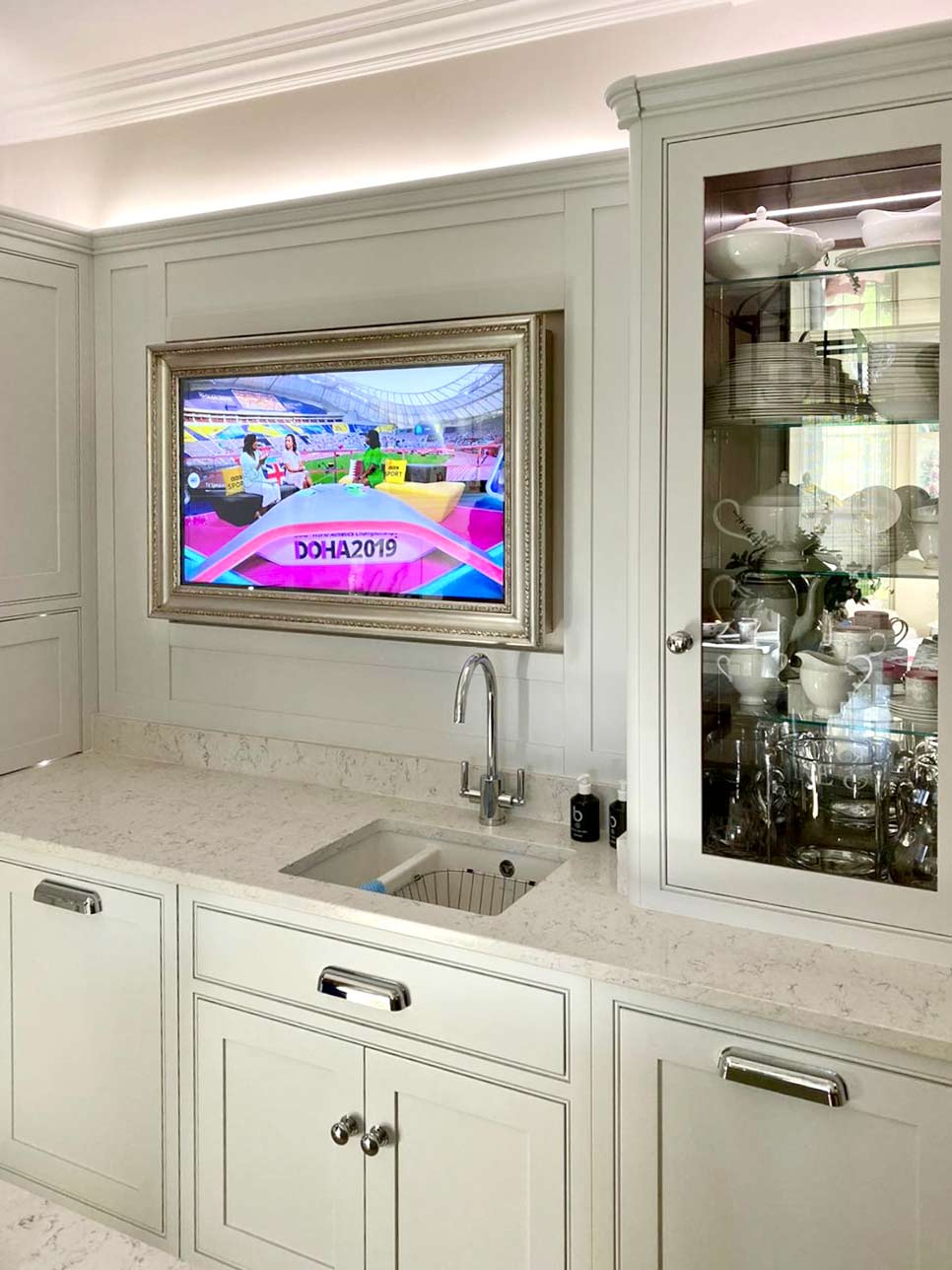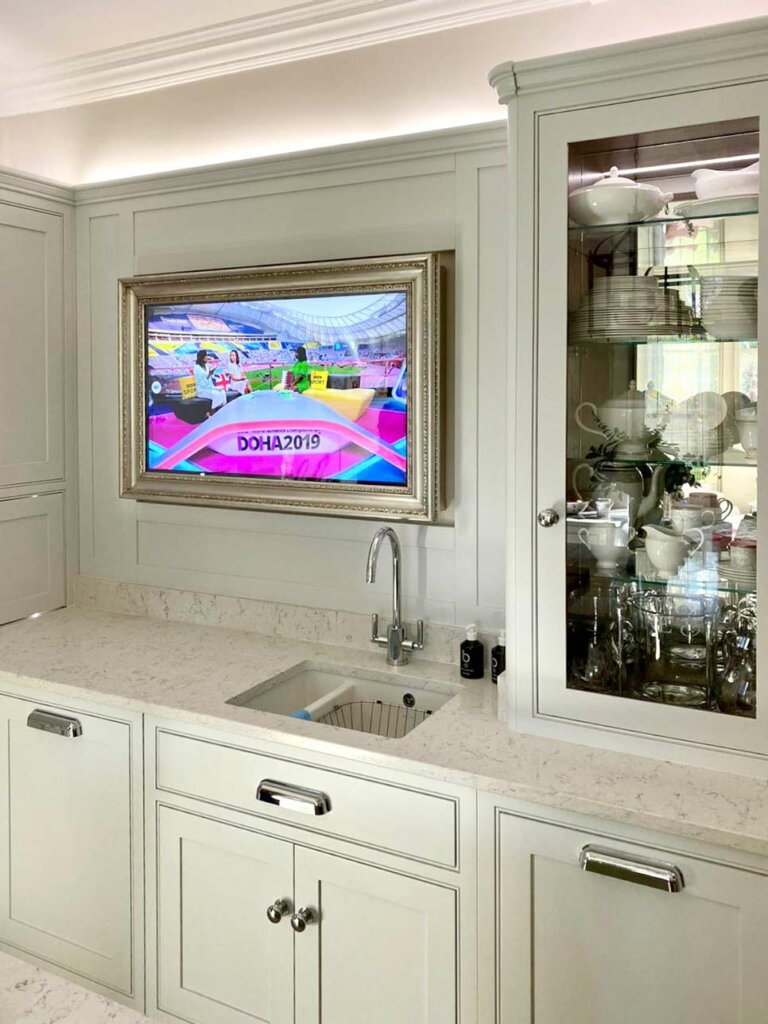 We have a wide range of Picture Frame mirror styles available, from highly decorative to plain and simple – you can view the entire range here:
Last but not least, we of course have the most minimal, modern mirror in our range – the Slimline mirror. With an ultra-thin frame, just 1.5cm wide, this frame appears practically weightless. Again made-to-measure by the metre, we can make this piece as small as you like. This frame is often applied to mirrors in small spaces, such as bathrooms or dressing rooms, but also works really well as a low-profile TV Mirror.