How to clean a mirror  
Overmantels has some tips and tricks for how to clean a mirror. Through our 35 years of expertise, we have found the most effective ways to brush off dirt and grime and leave your looking glass sparkling from top to bottom!
Mirrors are composed of varying elements, from the frame to the glass and metal finishes to real gold leaf finishes. Each element needs a particular process and has special requirements to make it shimmer. There are different cleaning methods for the mirror glass and the frame.
How to clean the mirror glass: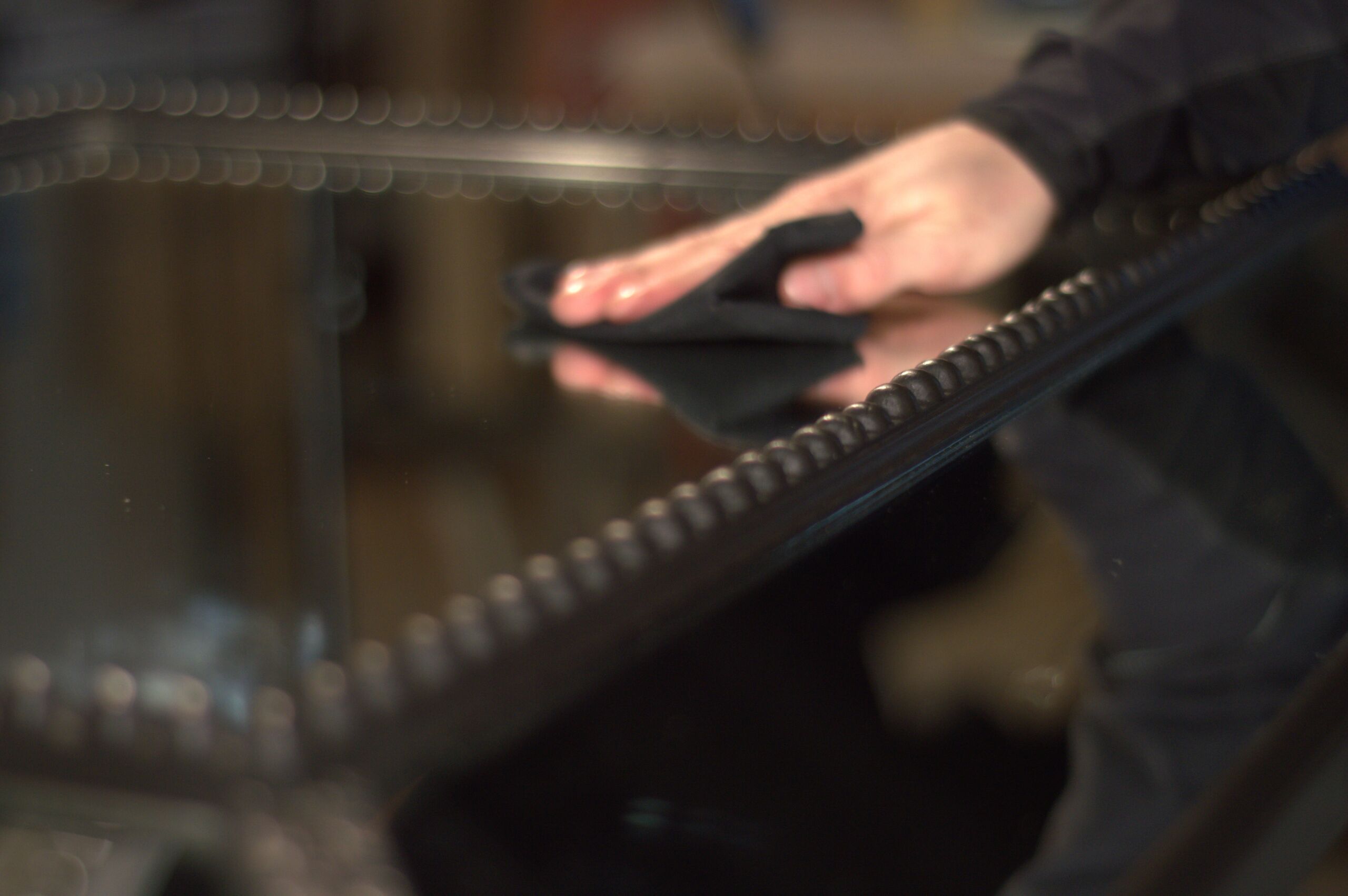 For the mirror glass you will need:
Soft microfibre cloth or a soft cloth.
Fine soft wire wool
Water
Firstly, remove any dust or particles from the mirror by lightly brushing them off with a soft cloth. This will make sure any potential bits on the glass are removed and avoid any scratches when you clean your mirror.
Secondly, assess the type of dirt you have on the mirror glass.
This can be identified as either grease, spots, streaks and smudges or limescale/calcium build-up. Grease, streaks or light calcium white spots are easier to remove as opposed to limescale, which is a white stubborn build-up of grime and is tougher to clean.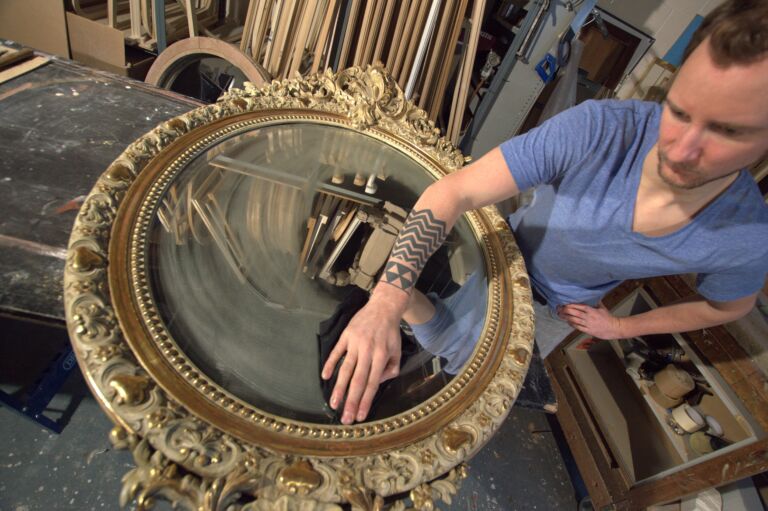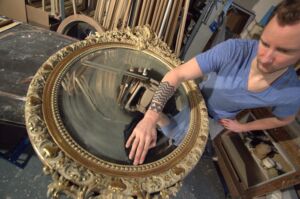 Next, dip your microfibre cloth into the water to dampen one side, and clean in small circular motions until the mirror is streak free. Dry off with a new, clean microfibre cloth. Make sure to avoid any and all chemicals, as this can affect the gilt work.
For stubborn limescale or white areas on the glass, you will need to use soft wire wool. Gently rub in a soft motion to dislodge the stubborn grime, and then use a damp microfibre cloth again to give it a final wipe and make it shine!
Caring for your frame
Overmantel's mirrors are specialists in different types of finishes, from gold leaf to metal frames. Whatever the finish, it's important to be gentle when cleaning, so as not to damage the patina of the frame.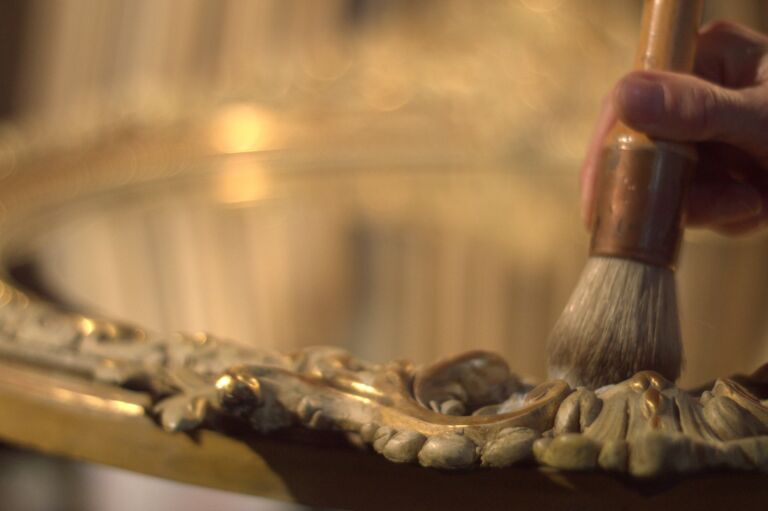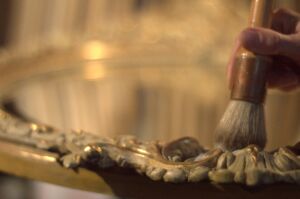 You will need:
A soft cloth
Feather duster for fine details
Water
A toothbrush or cotton brush
For a natural wood or metal frame, simply use a soft, damp cloth to wipe the mirror down, avoiding any harsh chemicals, buffing to a shine with a dry cloth.
Gilded finishes are delicate and require a fine touch. We use traditional crafting techniques to make our gilded frames, using the same materials that have been key to mirror making for hundreds of years. These materials are particularly sensitive to modern cleaning products, and so contact with these should be avoided at all costs. A soft dry cloth can be used to wipe down gilded framing.
Many of our gilt frames feature intricate ornaments and decorative features, so it may difficult to get into some of the angles and mouldings. Use a toothbrush or cotton brush to carefully brush off any dust or debris. You may wish to very gently apply a dry cloth on specific small areas to remove any tarnishes, but please avoid any harsh chemicals.
A real gold finish has it is a rich gold lustre to it. If in doubt, ask a professional before you begin cleaning your gold frames. Real gold leaf is very delicate and risks falling off if not cleaned properly. Do not try to polish the gold leaf as it may come of frame and need to be restored. Store a gold leaf mirror out of the sun as it may cause damage to the finish.